The FitnessOnDemand media hub will display a video loop whenever the device is not in use. By default, the display is the Wellness Atmosphere stream. Atmosphere Sports, Circuits, or the standard idle screen options are available and can be adjusted in the Management App. The selected idle screen will play when the system is not in use.
Setting the Idle Screen
Zone Owners and Managers can choose between Atmosphere Sports and Wellness or Circuits within the Management App. You can also select to upload your own image/video as a custom idle screen. For more information on how to create a custom idle screen click here.
Click the Broadcast tab at the top of any page
Use the tabs to browse available Circuits and Idle Screens
Use the zone picker drop-downs at the top to select the facility and zone to be changed
Hover over the screen you would like to choose and click Select
Atmosphere
When Atmosphere Wellness or Sports is selected the selected channel will play as the idle screen when the kiosk is not in use. View our Atmosphere Integration guide for more information.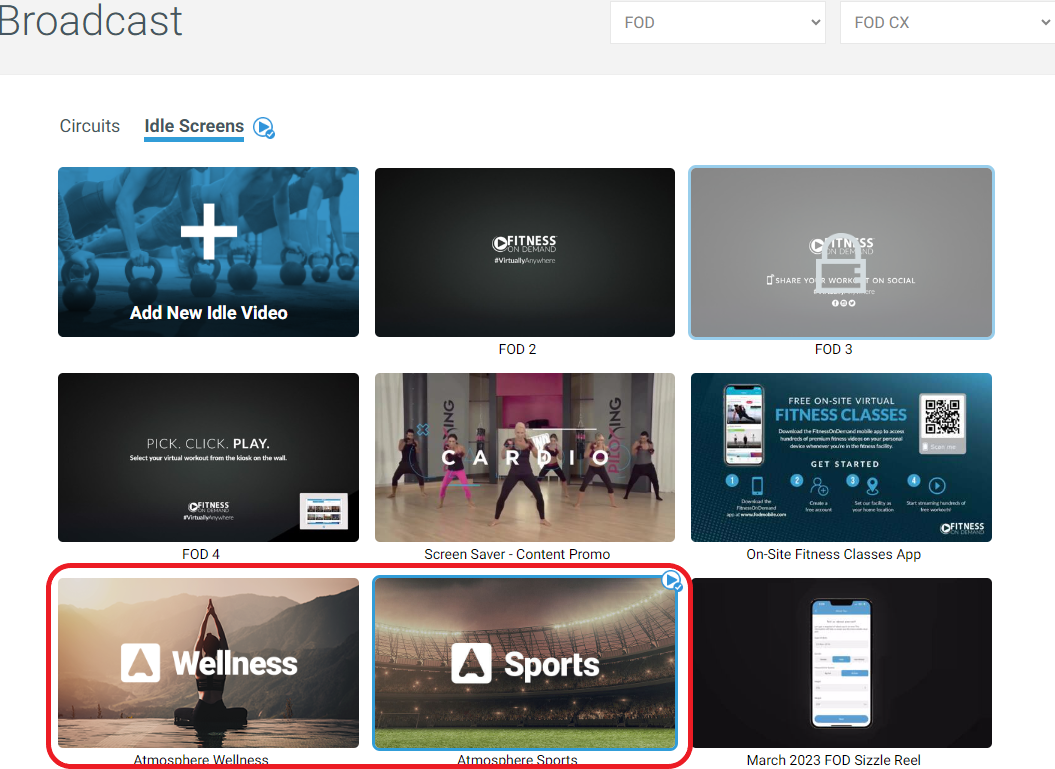 Daily Circuits
Note - Circuit videos currently play with audio. Audio can be paused at the kiosk using the playback controls.
When Daily Circuits are enabled the selected circuit will automatically update on a daily basis. At midnight local time, the circuit will progress to the next circuit video in the list.