What is Quick Add?
Quick add is a great way to quickly create and schedule a class. For more scheduling options try advanced scheduling.
How to use Quick Add
Click the Schedules

tab
Select Week or Day
Select the Facility and Zone

from the drop-down menu

Click the calendar block for the time and date of the class
In the pop-up, search the class name
Select the class in the search
Click Add Class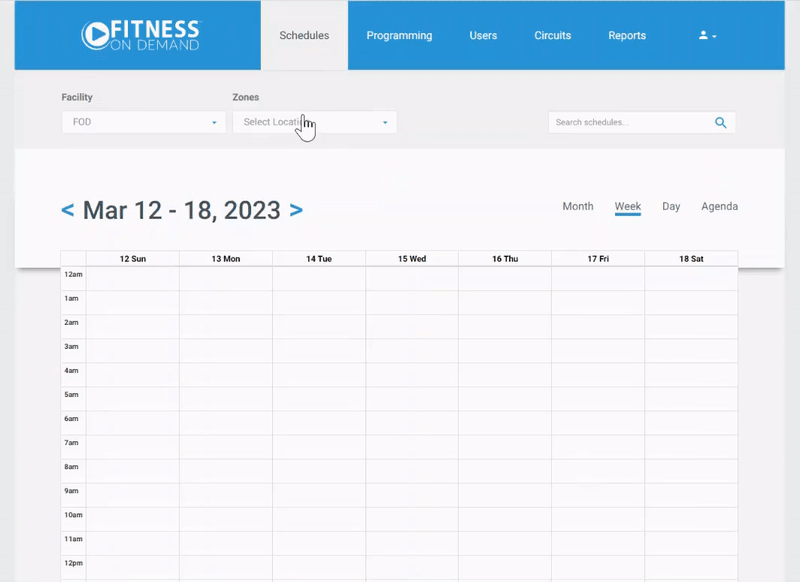 The class will now be displayed on the schedule. This class will also show up on your kiosk and any other locations where you have shared your schedule.