A set of default onboarding questions are configured for all locations. The answers to these questions are available in the management app under, Onboarding Answers Report. The questions can be updated and changed to meet your company's needs.
Managing Your Onboarding Questions
Onboarding questions are managed in the Onboarding tab under Customize. These can be reordered by selecting Reorder then drag and drop the questions into position.
New Questions
New questions are added by clicking the New Onboarding Questions button.
Click New Onboarding Question
Enter the Question, Field Type, and answer Options
Click Save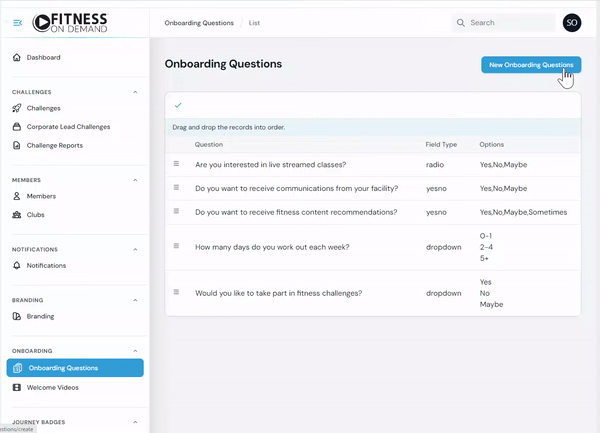 The following answer type fields are supported:
Dropdown

 

(customizable)
Radio

 

(Users can select one option at a time from a predefined list, and selecting a new option automatically deselects the previously selected one.)
Text
Yes/No