Fitness On Demand Integration with Atmosphere TV
We are thrilled to announce the exciting integration between Fitness On Demand (FOD) and Atmosphere TV. This groundbreaking collaboration brings you an unparalleled experience, combining engaging content and digital signage capabilities like never before!
Note: The Atmosphere integration has a target launch date of July 17th, 2023.
Imagine this: In between workout classes, Atmosphere fills the screen with captivating, visually stunning content from the calming Wellness Channel to the adrenaline-rushing Sports News. You can also utilize any idle screens to plug in your branded promotions into the playlist. Your screen just became so much more engaging!
New Fitness On Demand 'non-class' content – Wellness and Sports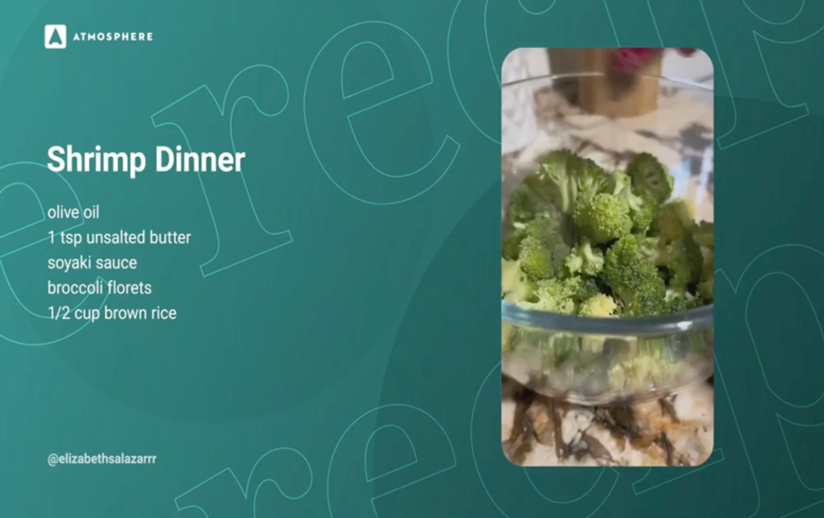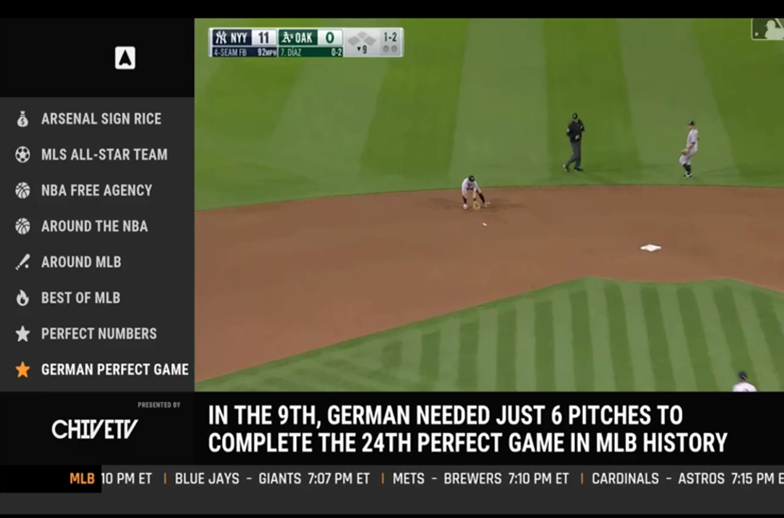 But that's not all! We understand the importance of promoting your own brand and special offers. With this integration, you can now utilize your Fitness On Demand screens as powerful digital signage, allowing you to showcase your unique promotions, events, and announcements. It's a fantastic opportunity to connect with your members and guests, keeping them informed and engaged while they eagerly await their next invigorating workout.
Key Features of the Fitness On Demand and Atmosphere TV Integration:
Engaging Content
Experience a diverse range of visually stunning and inspiring content that will keep you entertained during downtime, leaving you eager to dive back into your next fitness session.
Transform your Fitness On Demand screens into personalized promotional platforms, allowing you to highlight your brand, promotions, upcoming events, and more. Keep your audience informed and excited about what's happening at your facility.
Atmosphere provides two channels to choose from which can be found in the 'broadcast' tab in your management app. If you do not wish to stream the atmosphere channels simply change the selection to one of the other Fitness On Demand content options available.
Atmosphere content will play for 4 minutes followed by a 30-second promotional slot which can be Fitness On Demand content or your own branded promotion. Following this is a 30-second advertisement then back to the atmosphere channel.

FAQs:
Q: What is Atmosphere?
A: Atmosphere is a leading provider on screens across the USA, offering captivating visual content and digital signage solutions.
Q: How does Atmosphere enhance the Fitness On Demand experience?
A: By integrating Atmosphere with Fitness On Demand, users will enjoy engaging content when a class is not playing. Such as the Wellness Channel, which includes serene nature scenes, rejuvenating yoga flows, mindfulness exercises, wellness trivia, nutrition tips, and wellness news. Additionally, Sports News keeps you updated with the latest sports highlights and behind-the-scenes stories.
Q: What type of content is available on the Wellness Channel?
A: The Wellness Channel on Atmosphere includes serene nature scenes, rejuvenating yoga flows, mindfulness exercises, wellness trivia, nutrition tips, and wellness news. It offers a diverse range of content to inspire and uplift you during non-class times.
Q: Can I still play Fitness On Demand classes while Atmosphere is running?
A: Absolutely! While Atmosphere's engaging content is playing, a Fitness On Demand logo and call to action will be displayed on the screen, prompting users to start a class whenever they desire. The flexibility to switch between workouts and Atmosphere's content is seamlessly integrated.
Q: Does Atmosphere play ads?
A: Yes, every 5 minutes, an ad will play on Atmosphere screens. These ads help support the availability of content. Rest assured that all ads are carefully reviewed and restricted to exclude gyms, politics, or any potentially sensitive content.
Q: Can I remove Atmosphere channels if I prefer not to play the content?
A: Yes, you can simply change the idle screen behavior by logging into the Management App, or by reaching out to your Customer Success Manager.
Q: Can I schedule both the Wellness Channel and Sports News?
A: Absolutely! Once the playlist feature is released, customers will have the ability to schedule and customize their content lineup. This means you can plan and enjoy a combination of both the Wellness Channel and Sports News, creating a dynamic and personalized experience.
Q: What happens when a Fitness On Demand class is played? Does Atmosphere just pause?
A: No, think of it like a TV show. When a Fitness On Demand class is played, Atmosphere continues running in the background. While you're engaged in your workout, the Atmosphere programming will progress, and when you switch back to an Atmosphere channel after the class, it will pick up from where it left off.