This guide covers;
What are Expiration Dates?
Individual User Expiration.
Zone wide Expiration Dates
What are Expiration Dates?
FLEX user access can be set to expire at a specific date. If a user has an expiration date set, they will be able to access FLEX until midnight local time at the end of the expiration date. Expirations can be used to run promotional offers or trial periods for your patrons.
Individual User Expiration
1. Select the User
2. Click Edit
3. Select a Date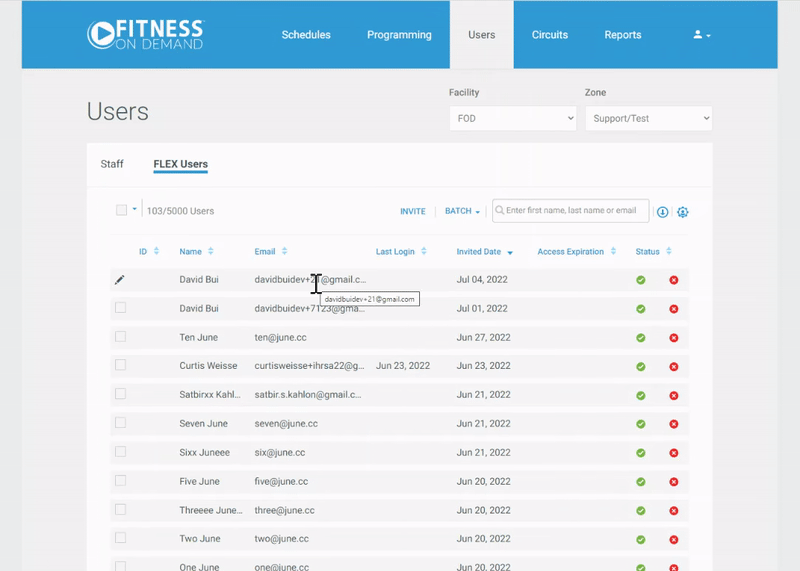 Zone Wide Expiration Date
Alternatively, you can set a Zone-wide setting for all new users to have an access expiration date.
Navigate to

Users >> FLEX Users
Click the

Gear on the top-right
Toggle to enable

Access Expiration
Set the number of days that you would like each new FLEX user to have access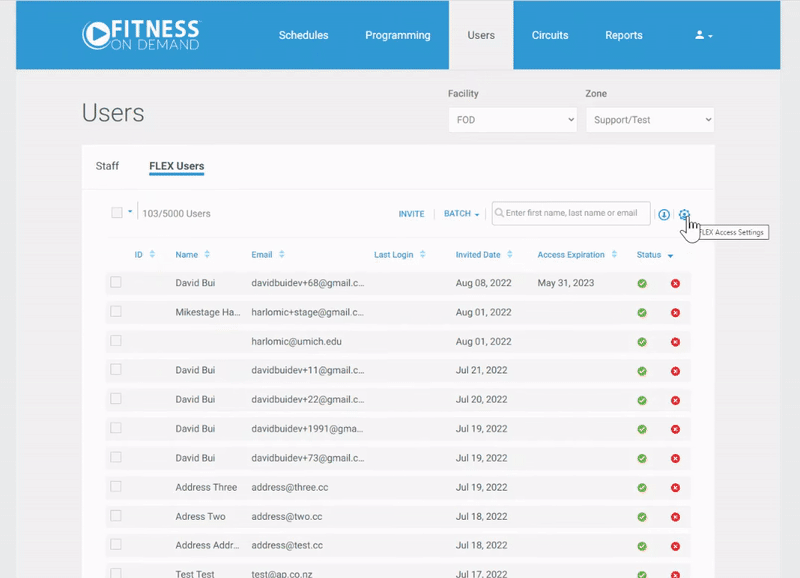 Please Note:
Any FLEX users who are invited after Access Expiration is enabled will have an expiration date set automatically. They will have access for the number of days that you have designated